Mangosteen Pericarp Powder

Prices on the web are upwards of $2.75 per ounce to nearly $4.00 per ounce>


We beat those even with the shipping included.


If you want to know what to do with this, just add it to anything from pancakes and muffins to smoothies and salad dressings. It just controls blood sugar. And you can read about it here: Mangosteen Pericarp.

We do NOT have nutritional information on this product. No one does. It is normally sold in pill form and this is what the nutritional label looks like.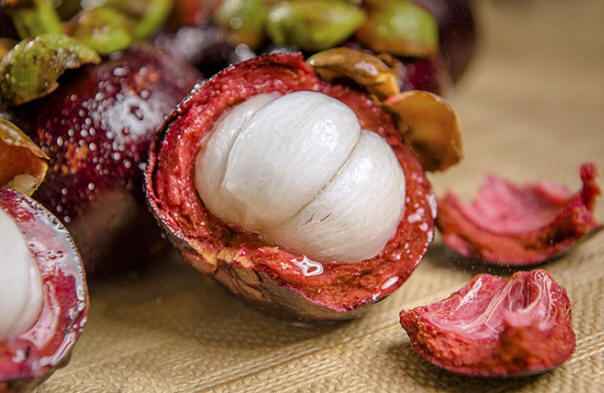 Because of recent rises in postal rates, we have created some weird sizes: 13.5 ounces and.
Half an ounce over a pound can raise the cost of shipping 4 or 5 dollars.
Also, we include shipping in the price so that we can charge just a bit less than Pay Pal charges.

And if you are ordering other things from this site, you know if you are a regular here, that we will refund you a few dollars from your shipping charges because we now how Pay Pal handles shipping and sometimes you can be overcharged.
13.5 Ounces - in a Resealable Bag


was $20.79 + 12.00 shipping ($32.79)

One Pound - in a Resealable Bag


was $27.50 + 12.00 shipping ($39.50)
---
If you would like a larger size, or 

if you have a problem ordering, please write us: 	
stbestone@gmail.com 

Neither the products nor this site are designed to diagnose or treat you. Your health is in your hands. If you are sick, see a physician. 
We make no claims about our products. If you want information about the product, please click the links supplied and go read about them.
We sell these products hoping they will make you feel better and that they will work for you. If they do not or you respond adversely
to tto them, just contact us at stbestone@gmail.com,. Simply return the unused portion to us within 30 days of purchase and we will
promptly refund you your money minus shipping and a 10% restocking charge.pre>