Heirloom Forbidden Rice - 15 oz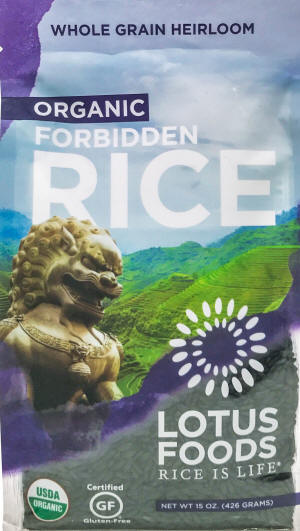 We sold this below our cost to see if there was any interest and sure enough, we sold out very fast. So, the price has gone up a bit.
At Walmart this costs $10.22.
We carry this because people tell us it's hard to find.
It is the tastiest rice you'll ever eat, with lots of fiber.
And best of all, it's as charged with antioxidants equivalent to blueberries.